Welcome To River's Edge Yoga
River's Edge Yoga Center, one block from the river in Old Town Alexandria, is a cozy yoga oasis dedicated to the teaching of yoga in the classical tradition.
We offer Ashtanga Vinyasa Yoga, both the Primary and Intermediate Series along with Yoga For Athletes, Yoga Sage a therapeutic approach to Yoga, Vinyasa Flow, Pre and post natal yoga, Yoga Tales for the younger set, Ballet and Barre.
"No man can step into the same river twice, for it is not the same river, and he is not the same man."
Heraclitus
Haiku Project
Many thanks to all who came out to Celebrate and applaud the winners of the Haiku Project Contest.
The Ivy Hill Cemetery Historical Preservation Society generously underwrote the cash prizes and the Old Town North Community Partnership and the Canal Center are cohosting the Celebration of the Haiku Project on Saturday, October 14th.
Look for Placards featuring winning haiku from the Haiku Project in Old Town North, the City of Alexandria's Arts and Cultural District with other neighborhoods soon to follow.
River's Edge is delighted to announce we received close to three hundred haiku submissions for the Haiku Project Contest.

Dogtoberfest
In support of Dogtoberfest, a celebration of all things Dog… and Cat, River's Edge Yoga will be holding pop-up yoga classes during the month of October on Friday evenings at 5:30 pm. Classes will benefit several different animal welfare organizations including the Animal Welfare League of Alexandria, King Street Cats, and City Dog and City Kitties Rescue.
This Friday, October 20th, River Edge Yoga will hold a Karma Class to benefit King Street Cats at River's Edge Yoga Center and we will continue to accept donations of unopened food and toys for Animal Welfare League of Alexandria.
Pay what you can suggested donation $20.00. The class will be hybrid.
Time: 5:30 – 6:30 pm
Students may attend online by Zoom, or in person.
300 Montgomery Street, #201
Zoom link on the website
www.riversedgeyoga.com
Sunday, October 29th stop by the Old Town North Farmer's Market for music, trick or treating with the vendors, two and four-legged costumes welcome, and Paw and Palm Readings.
Details coming soon!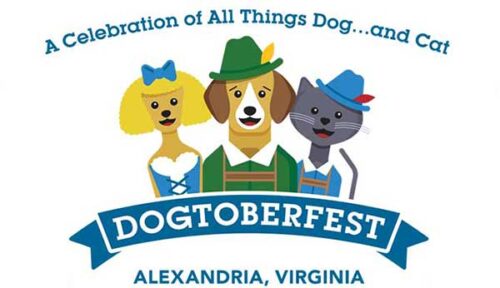 Class Info
A few things to note about our classes:
The in-person class size will be limited to 6 people.
Reservations required for in-person attendance. Please email info@riversedgeyoga.com to reserve a space.
Reserve your space 8 hours in advance.
Reserve virtual attendance by Zoom 2 hours in advance.
Cancel 4 hours in advance before class if cancelling.
These classes will also be offered online via Zoom.
Thank you to all within the River's Edge Community for your support.
Inclement Weather Policy
Inclement weather policy – Class cancelations will be announced on the studio phone line one hour before the canceled class.571-218-2161
New Students
"Never are voices so beautiful as on winter's evening, when dusk almost hides the body, and they seem to issue from nothingness with a note of intimacy seldom heard by day"
Virginia Wolfe