Welcome To River's Edge Yoga
River's Edge Yoga Center, one block from the river in Old Town Alexandria, is a cozy yoga oasis dedicated to the teaching of yoga in the classical tradition.
We offer Ashtanga Vinyasa Yoga, both the Primary and Intermediate Series and Mysore along with Yoga For Athletes, Yoga Sage a therapeutic approach to Yoga, Vinyasa Flow, Pre and post natal yoga,Yoga Tales for the younger set, Ballet and Barre.
"He who binds to himself a joy doth the winged life destroy, but he who kisses the joy as it flies, lives in Eternity 's sunrise"
William Blake

We gathered on June 21st in Celebration of the Solstice and the International Day of Yoga. Practiced Yoga, picked up treats from the farmer's market and stayed to listen to some great music from Dave Lange. A perfect way to celebrate the longest day of the year.
Special thanks to YoKid Teacher, Lindsay Paul for her wonderful Kids Yoga Class. To learn more about the great work of being done by YoKid check them out on the Virginia Yoga Week featured charities page and visit their website at: www.yokid.org.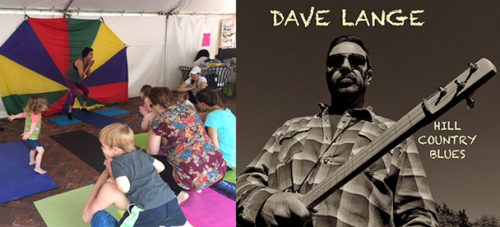 Virginia Yoga Week continues through June 25th but… The yoga love continues through til Fall with the Be Well Virginia Summer Wellness Campaign.
Free yoga in the Fresh Air will take place every Thursday in Montgomery Park 6:00-7:00pm with guest teachers from the Virginia Yoga Week Studios and Concerts will be held at the Montgomery Park Gazebo every Third Thursday of July, August and September.
Montgomery Park – The Gazebo
901 N. Royal St.
Alexandria, VA
For those who missed the Solstice Celebration or simply want to come out and play… Free event class in Celebration of the Solstice 108 Sun Salutations, Friday, June 22nd, 6:00pm and will be hosting a Karma Class on Saturday, June 23rd to benefit Virginia Yoga Week Charities, The Carpenter's Shelter, YoKid and Odanadi. 11:45- 1:00pm. An open level flow class to open the heart and the hips. Pay what you can. Suggested donation $20. All proceeds will be shared between the three charities.
A complete schedule of class offerings can be found on the Virginia Yoga Week website. www.VirginiaYogaWeek.org
11th Annual Virginia Yoga Week
We are delighted to be participating in Virginia Yoga Week 2018 June 18th-June 25th and the Be Well Virginia Summer Wellness Campaign… a celebration of Yoga throughout the Commonwealth. Take a breath Virginia… Virginia Yoga Week is in the air…
Classes
Mon, June 18: 5:30-6:30pm Yoga Basics (Free Class)
Tue, June 19: 4:30-5:30pm Yoga Happy Hour (Free Class)
Wed, June 20: 6:30-7:45pm Yoga for Athletes (Free Class)
Thu, June 21: 12:15-1:15pm Ashtanga Short Form (Free Class)
Fri, June 22: 12:15-1:15pm Yoga for Lunch (Free Class)
Fri, June 22: 6:00-7:00pm Salute to the Sun, 108 Sun Salutations in
Celebration of the Summer Solstice (Free Class)
Sat, June 23: 12:00-1:15pm Open Level Flow (Karma Class)
Sun, June 24: 10:45-11:45am Yoga Basics (Free Class)
Mon, June 25: 11:00am-12:00pm Yoga Basics (Free Class)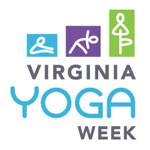 My thanks to all within the River's Edge Community for their continued support of the studio.
New Students
"No man can step into the same river twice, for it is not the same river, and he is not the same man."
Heraclitus